Standard Platen Mount Holders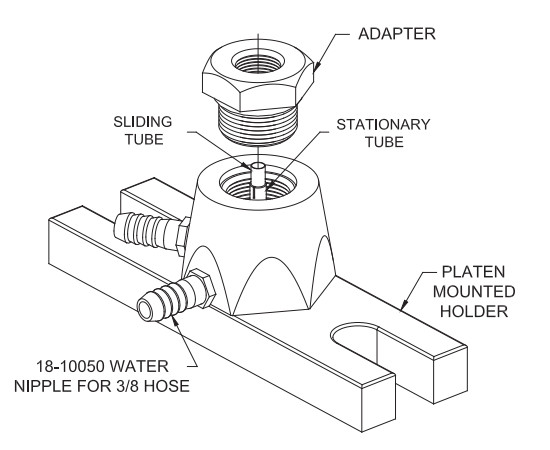 Standard Platen Mount (PM) holders are designed to mount directly to the planten of a Standard Press welder. The compact design allows for multiple holders to be installed on the platen which makes special fixture building easy.
They come in two body sizes which match standard T-slot spacings. The part is designed for use with Threaded Electrode Adapters or NU-TWIST Threaded Adapters.
The Electrode Adapter is sold separately.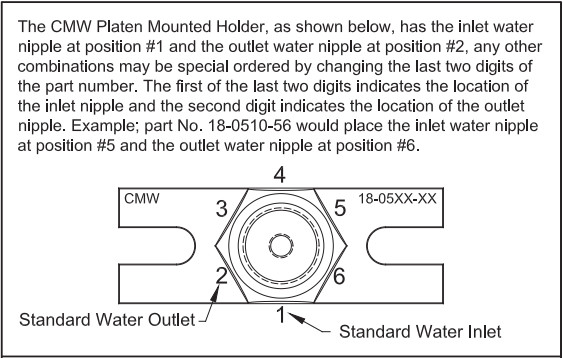 | Part | Description | RWMA Material Type | PM Size | Mounting Bolt Size | Adapter Engagement | Overall Height | Base Length | Base Width | Base Thickness | Unit of Measure | Nickel Plated |
| --- | --- | --- | --- | --- | --- | --- | --- | --- | --- | --- | --- |
| 295-18-0510-12 | 18-0510-12 CMW | RWMA Class 2 | 1 | 1/2 - 20 | 1 - 14 | 2.12500 | 4.25 | 1.50000 | 0.50 | IN | Yes |
| 295-18-0520-12 | 18-0520-12 CMW | RWMA Class 2 | 2 | 3/4 IN mounting bolts | 1 - 14 | 2.37500 | 7.00 | 2.00000 | 0.63 | IN | Yes |